Perth Physiotherapy – Perth Physiotherapy / Our Perth Sports Injury Clinic
Physiotherapists at Perth Physiotherapy – our Perth Sports Injury Clinic
Our physiotherapists and massage therapists help a variety of patients including athletes with sports injuries, the workers compensation and department of veteran affairs and patients on post-operative injury rehabilitation. Our physiotherapist have actively played sports to a high level and enjoy all sports activities including gym. As graduates of Curtin University, they have gained excellent experience in personal motivation, hospital outpatient rehab and working in a team.
Our physiotherapists and massage therapists place exceptional value on patient satisfaction and always go above and beyond to help their patients improve function and health within a short time-frame. They take time with their patients and ensure their efforts to get the best out of everyone will help new patients at Perth Physiotherapy – Perth Sports Injury Clinic.
Benefits of treatment at Perth Physiotherapy – our Perth Sports Injury Clinic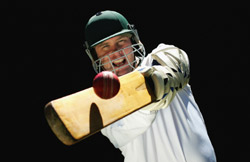 Some of our physiotherapy patients have been from one person to another, heard different things from different people and wasted money in the process, why? We see our patients come through the clinic every day and understand what they have experienced in the past. Everyone wants to find a treatment to relieve pain and discomfort and there's nothing wrong with that.
Our physios and massage therapists try their best to get you better and healthier in the safest, shortest and most effective way professionally possible. They'll help guide you through the correct course of therapy and further referral to specialists if cases require extra help. Our team of physiotherapists go out of their way for their patients and pride themselves on high standards and quality of patient centered care.
Modern health – Why can't chiropractors work with physiotherapists?
In the past there was a slight rift between the two professions and understandably so. As with anything new there were skeptic's and it took a while for chiropractors to be accepted as counterparts to physiotherapists in injury management. Traditionally chiropractic was adjustment only – meaning manipulate a "stuck joint" and improve movement. Our chiropractic Philosophy and modern teaching is focused on evidence based medicine supporting traditional chiropractic and patient co-management with physiotherapists.
Physiotherapy and other health professions – A goal of Perth Physiotherapy
It's so important to help people and that single thing has lifted the curtain and bridged the gap between physiotherapy and other health professions. With greater understanding between their unique qualities all health professions can speed recovery from injury, maintain health and wellness of patients and grow together.
Physiotherapists, massage therapists, Osteopaths and chiropractors and all health professionals share a desire to help people through natural means. That's why health professionals work with people from all walks of life, rich or poor, black or white and any religion. Health professionals are humane in their approach and neutral in their thoughts and their primary concern professionally is to their patients' health, safety and well-being.
Physiotherapists have been an especially vital asset to the community in hospitals and private clinics
We need physiotherapists to help us recover from injured muscles and joints. Physiotherapists help us improve performance in sports with exercise rehab plans and sports specific physical fitness. It's great that physiotherapists can work alongside chiropractors.
Our Physiotherapists co-manage with chiropractors are graduates from Western Australian Universities- Curtin. We follow the same work ethic and patient management principals while the delivery of treatments varies. Our physiotherapists use dry needling, therapeutic ultrasound and other physical therapy as part of patient management for injuries. Chiropractors use manipulative therapy and mobilizations primarily to free up misalignment and "out of place joints".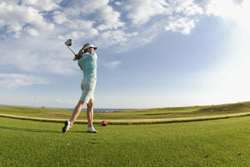 Our practice focuses on patient centered care and is results driven. We take pride in our professional service and co-management of specific patients that benefit from both physiotherapy and chiropractic.
Our physiotherapy techniques also draw upon chiropractic methods which are used to good effect in the community where we take part in free charitable work for The Australian Fabry Association, Inc. We are a sponsor of the MPS Fabry disease foundation and donate our time in the form of services to charity. We have a monthly Ambrose 9 hole golf day and take part yearly in the City to Surf Fun Run.
Don't waste your time, you only live once, we can help direct you to a diagnosis, referral for further investigations and wherever clinically and professionally possible we can treat your condition. Call us now and get it right this time! Physiotherapy at Perth's leading Physiotherapy and sports injury clinic – Perth Physiotherapy.
(08) 9204 1010
http://www.chiropractic-clinic.com.au
http://www.perthphysiotherapy.net.au
http://www.perthsportsinjuryclinic.com.au
http://www.northperthchiropractor.com.au
http://www.croydonsportsinjuryclinic.co.uk
We look forward to helping you and working to improve the quality of your health through our professional patient care in physiotherapy, chiropractic and exercise physiology.
---